I cannot believe that Memorial Day Weekend is here..Time to spruce up your outdoor space to get ready for all that summer entertaining!!! I have been to Home Depot 4 times already looking for plants for my patio pot..I think I am almost there..now onto the rest of the decor. Here are some photos for inspiration. I am def going to add an indoor outdoor rug and umbrella this year. I love all of these pops of color against the neutral sofas.
I love the black and white against all the natural greens!!
image elements of style.com
Such a clever use of all the garden stools!!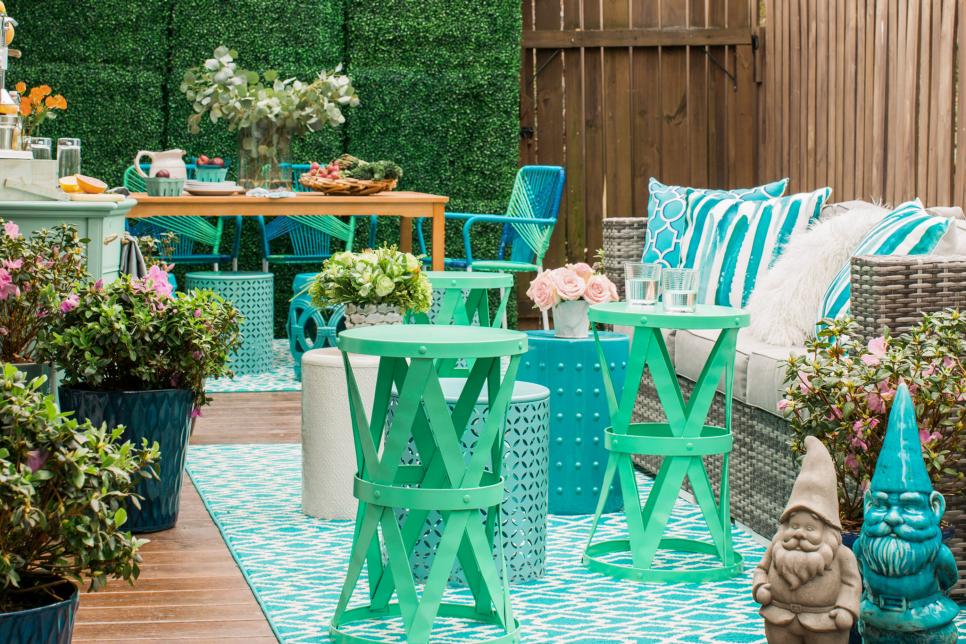 I love the pink and green!!
Green and White is my fav. So crisp and clean!
This would be my dream set up...I'm drooling over that chandelier!!!
This reminds me of Charleston!!
This is another of my favorites..I love the climbing greens on the fence and the other natural elements. Its really just perfect!
!