Everyone is still all about sprucing up the outdoors...myself, my neighbor, my besties...one of my friends, Lotte, posted some amazing things on her instagram from Pier 1. Last year I found the best turquoise round chairs for my cabana there. Lotte sparked my memory and motivated me to take a look.....Here are some awesome pieces to create your own fab outdoor living space.....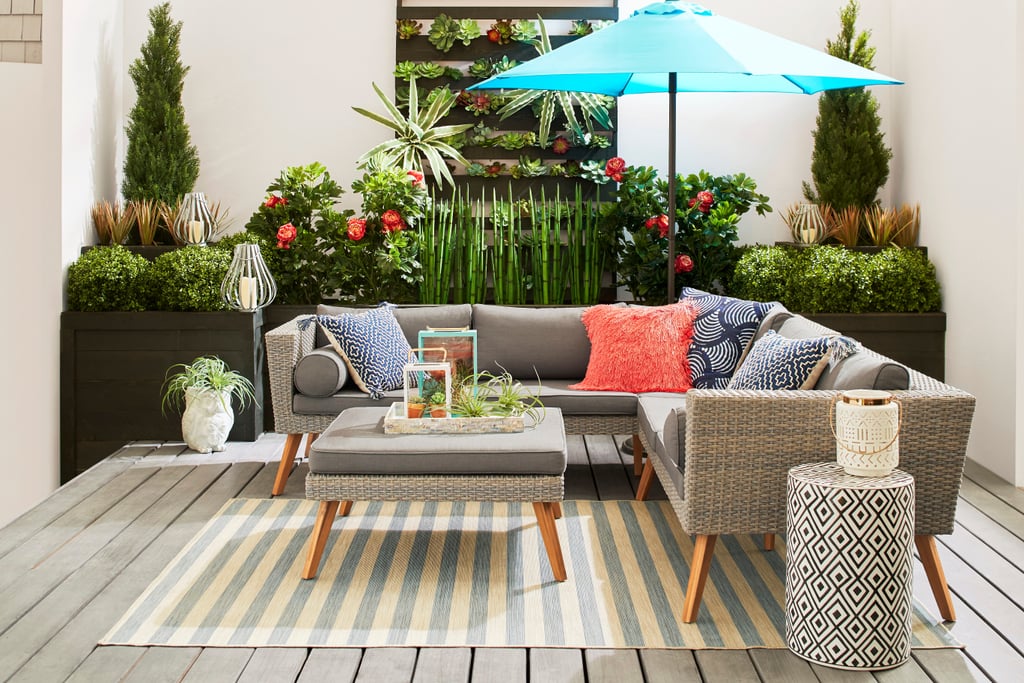 These outdoor plates are fab!!!
This is what Lotte had featured and B&W for outside is sooo chic!!!!
These are great too!! I love the green!!
I am so in love with these chairs!!!
This is exactly what I am looking for for my patio!!
I need this "birds nest" chair too!!
This outdoor sectional is so chic!!!!
So is this sofa....
Love the idea of string lights!!!
These look amazing scattered around a patio
The selection of outdoor rugs is incredible!!!!