This recipe is so good..I had to share it again!!!!
Thank Heaven for Mrs. Mullen. First she brought us meatballs in the crock pot and now her famous (it has been published!) Irish Soda Bread recipe, just in time for St. Patrick's day. Enjoy!!!!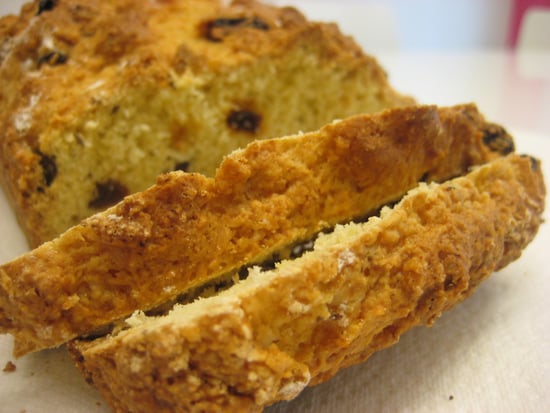 Ann Marie Mullen's Irish Soda Bread
Ingredients:
5 cups all purpose flour
1 cup granulated sugar
1 1/2 teaspoons each salt and baking soda
1 1/2 tablespoons baking powder
2 1/4 cups raisins
3 tablespoons butter or margarine
3 eggs
2 1/2 cups buttermilk
Instructions:
Heat oven to 350 degrees.

Grease and flour 2 loaf pans.

Mix flour, sugar, salt, baking powder and baking soda.

Add raisins and mix well.

Melt butter or margarine, let cool.

Beat eggs with whisk, add buttermilk, and melted butter. mix well.

Add to flour mixture. mix well.

Put into 2 loaf pans.

Bake for 50 minutes.