Have you ever met Tony, Greenwich's Favorite Host? For the past 18 years, Tony presided over the tables at Gabriels in Greenwich. I heard a few months ago that Tony moved and was opening up his own place, at the end of 2018, in the J House, just down the Post Road. My husband and I were so excited....especially my husband...a very selective eater, he LOVES Tony and never had a bad meal that he suggested!!! Last night I finally went with a few local bloggers to try out some of Tony's favorites. First I need to introduce you to Tony...before I get to the food, which was amazing BTW. Tony is one of a kind. He walks around to talk every single table all night long. He asks each table very interesting trivia questions throughout the meal. (Can you name all six weapons in the game Clue??!!!???) Tony will get your coat, he will get your car! Tony has played his trivia with Howard Stern and Robert De Niro. He will tell you about his son who goes to Fairfield University. Tony will compliment your outfit. Tony will sit down with you at the end of the night and have a beer. He is a movie buff who loves Marlon Brando. Most of all Tony is a Gentleman. He is old school, he is kind and he knows his stuff!!! Now onto the food...It really was great, really perfect...I heard that the the giant meatball was a must have to start and to share. OMG it was soooo good...Readers were literally texting me about the meatball, when they saw on social media that I was there!!!! We had a endive salad, and truffle pasta with lobster...Incredible...The salmon and steaks were delicious too. I really don't think there was one thing on the menu that was not a hit. Here are some highlights from our 5 hour (!!!!!!) diner last night (we were having so much fun we never wanted to leave). You have to try Tony's.....oh and when you go, tell him Nicole, your favorite blogger sent you!!!!!!!! Bon Weekend!!!
The fabulously chic recently renovated dining room.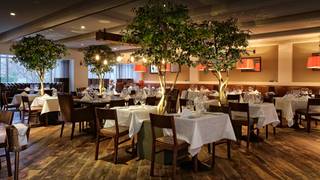 All of the drinks were fab!!!
Here is the Lobster, Truffle Tagliatelli
The Fried Calamari...with just enough "kick"
The Oysters at the Bar!!!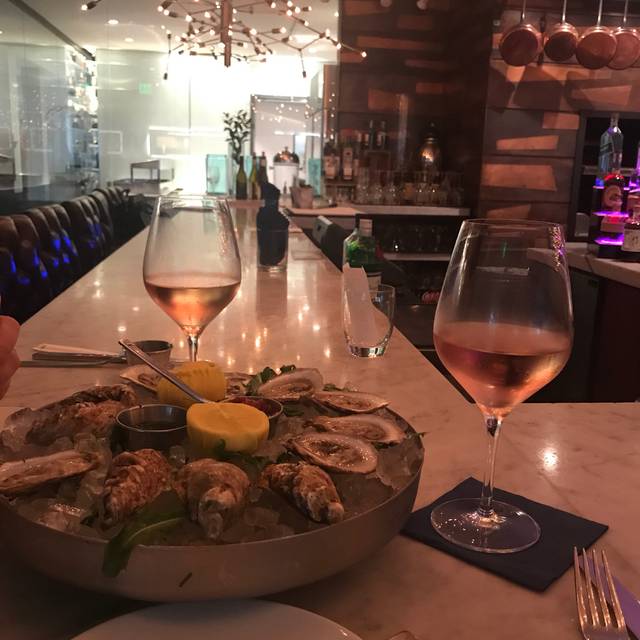 The desserts were delicious...
The Wine Cellar..I need to check this out next time!!!!
And lastly, our host Tony!!!!