Here is a quick holiday table setting tutorial with some helpful entertaining tips from our Sponsor Iconic Modern Home. So now that you have all of those awesome holiday items from Home Goods, what do you do with them? Here are a few ideas on how to incorporate some of the things I found in my Home Goods recap into your holiday tablescape. I suggest if you are interested in using one of these photos for inspiration, taking it with you when you shop!!!!
Here's an idea for the Woodland Reindeer, artificial trees, and plaid placements!!!
Decorative napkins rings and Christmas trees really stand out on this table...It is a nice touch to put a festive favor at everyone's plate, like these mini gingerbread houses!!
image /www.cbc.ca/stevenandchris
The plaid tablecloth with simple china, red goblets and decorative green branch and single floral accents really make this table pop. Gold flatware is on my wishlist for sure!!!
I love this children's table...great way to incorporate all the cute festive mugs and dessert plates...
image www.lovethispic.com
The printed tablecloth is amazing and a great way to incorporate gold accessories, including the gold glasses!!!!
We have seen so many of these mercury glass trees in Home Goods. I love how they used a tall one surrounded by simple leaves for the centerpiece...also the red goblets make an appearance again as do the festive dessert plates!!!
image betweennapsontheporch.com
This rustic table is so elegant and simple. The greens really take center stage. All you need is a simple neutral runner and napkins!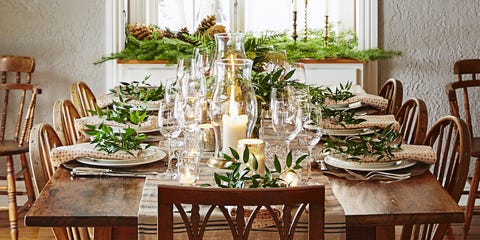 image goodhousekeeping.com
I love the decorative reindeer, red vase and simple greens as the centerpiece. The red goblets are here again, with holiday napkins and plaid chargers...all readily available at Home Goods!!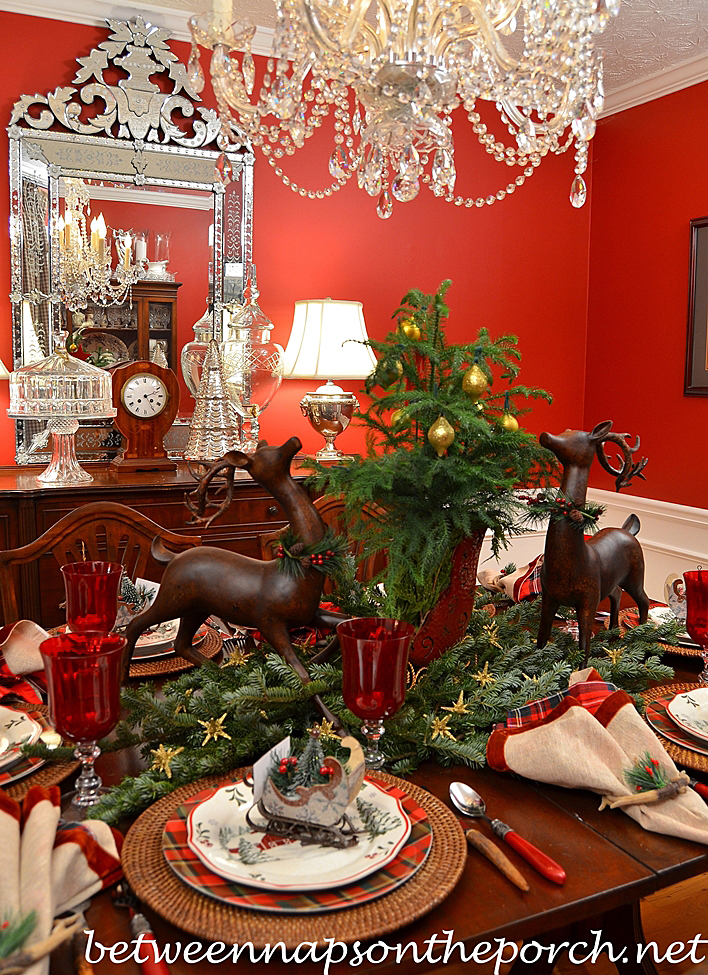 image betweennapsontheporch
Here is the tin Angel!!!!!
1. Lighting - Clean White Light Illuminates Area
2. Seating - Inviting and Organized for Optimal Flow
3. De-Clutter - Remove Personal Items, Paper, Mail and "Stuff" to Ready the Space
4. Custom Home Automation - Handheld Convenient Automation For All Things Ambiance