Do you need an appetizer for Thanksgiving? I found one for you. I have not made this yet but my sister arrives this weekend and we are going to try it. I think it would be perfect for any crowd. It looks like it might even steal the show. Bon Appetit!!!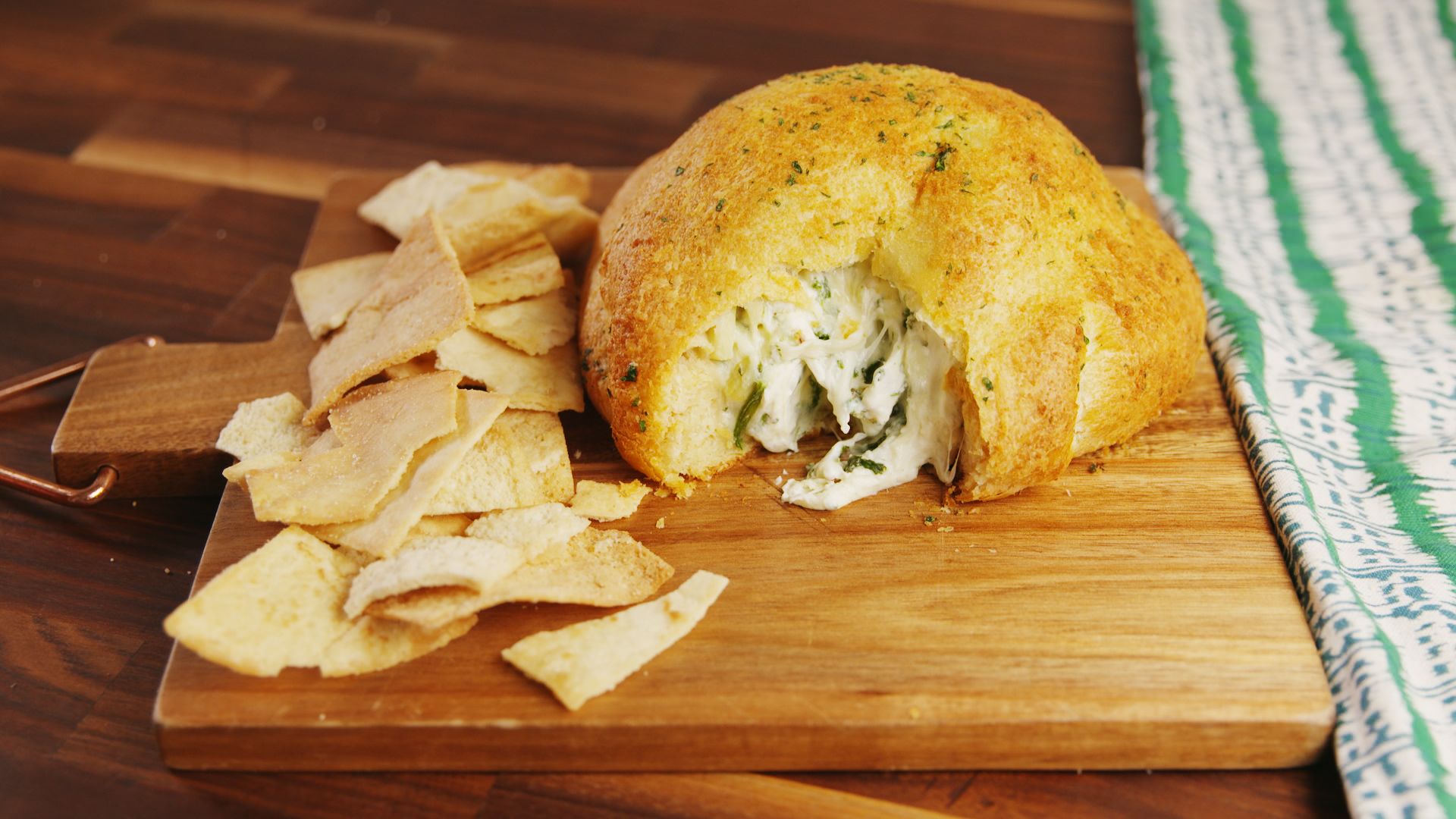 10 oz.
cream cheese, softened
1/2 c.
finely chopped artichoke hearts
1/2 c.
finely chopped spinach
1 1/4 c.
shredded mozzarella
1 c.
freshly grated Parmesan
1/2 tsp.
red pepper flakes
Freshly ground black pepper
1
can crescent sheet dough
Preheat oven to 350° and line a small cooking sheet with parchment paper. In a large bowl, combine cream cheese, artichoke hearts, spinach, mozzarella, parmesan, garlic and red pepper flakes. Season with salt and pepper and stir to combine. Form into one large ball.
Roll crescent dough out on prepared baking sheet and place cheese ball in center. Wrap dough around cheese ball and seal. Flip over so that the clean side is up.
Combine melted butter with parsley and garlic powder. Brush all over ball and bake until golden, about 25 minutes. Serve.
To buy the Butter Brush for this recipe, click HERE.