I have been meaning to post this recipe for a few weeks. I went to a picnic night on the beach and this was the most popular dish. Everyone loved it!! It was surprisingly light but also so delicious. I cannot wait to try it again. Bon Appetit!!!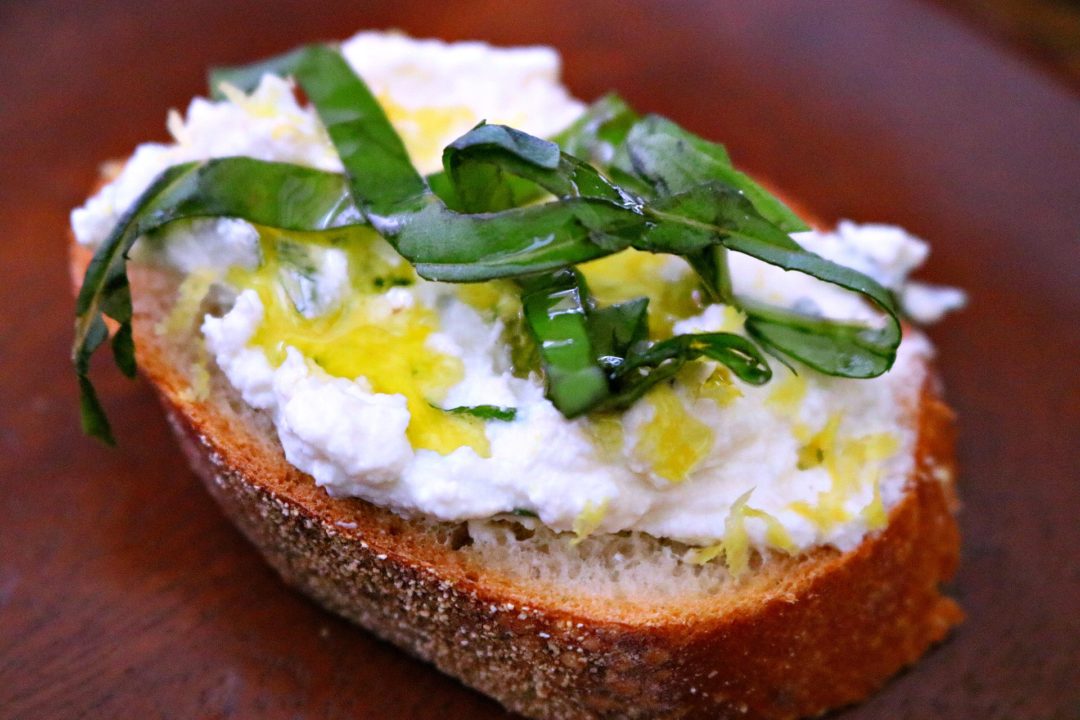 INGREDIENTS
1/2 pound fresh ricotta
1 tablespoon lemon zest
6 large basil leaves
1 french baguette
1 teaspoon kosher salt
1/2 teaspoon freshly ground pepper
Extra virgin olive oil for drizzling
Preheat the oven to 375 degrees.
Slice the baguette into half inch thick slices. Lay on a baking sheet and drizzle both sides with olive oil.
Bake the baguette slices for about 3-4 minutes per side, until they are slightly golden brown.
In the meantime, combine the fresh ricotta, lemon zest,1 teaspoon salt and 1/2 teaspoon freshly ground black pepper.
Bread is done toasting, spread 1-2 tablespoons of the ricotta mixture onto each slice.
Chiffonade (dice into long thin strips) the basil and sprinkle on top of the lemon basil ricotta crostini.
Lightly drizzle extra virgin olive oil onto each crostini.