I recently found this White Bean Party Dip recipe on Pinterest. It is perfect to serve at BBQ's, picnic nights, boat outings, everything on your calendar this summer. I love that it is an out of the box alternative to hummus, and guac. You should def try it next time rather than reaching for chips and salsa!!!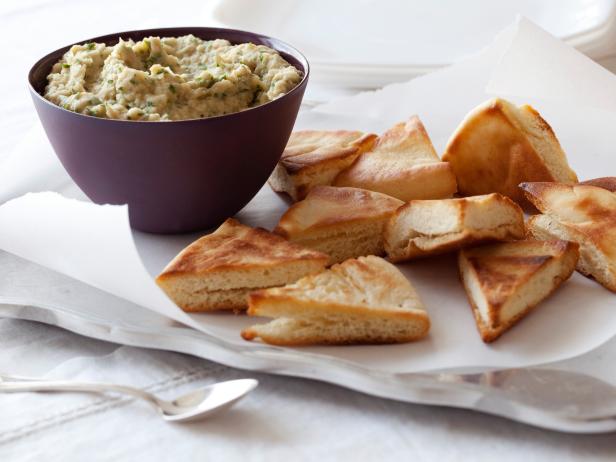 1 can (15 oz) can cannellini beans, drained and rinsed
2 tablespoons fresh lemon juice
1/3 cup olive oil, plus 4 tablespoons
1/4 cup (loosely packed) fresh Italian parsley leaves
freshly ground black pepper
Preheat over to 450 degrees
Place the beans, garlic, lemon juice, 1/3 olive oil, and parsley in the work bowl of the food processor. Pulse until the mixture is coarsely chopped. Season with salt and pepper, to taste. Transfer the bean puree to a small bowl.
Cut each pita in half and then into 8 wedges. Arrange the pita wedges on a large baking sheet. Pour the remaining oil over the pitas. Toss and spread out the wedges evenly. Sprinkle with oregano, salt and pepper. Bake for 8-12 minutes or until toasted.
Serve the pita wedges warm or room temperature next to the bean dip.
adapted from food network