A couple of years ago, I turned a corner on my closet design. I had a light fixture in my closet that caught fire. NIGHTMARE!!!! So it gave me the excuse I needed to really revamp how I used the space. I don't have a huge closet. For the size of my house its weird that the size of the master closets and bath are pretty underwhelming. But over the years I have definitely worked with what I have been given. Back to the closet....My approach for this space was to really merchandise it. It does not matter how big a closet is or how much storage space you have, if it always looks a mess, you will never be-inspired. I really want to be inspired by my closet because I am so passionate about the things I choose to put in it. Sooo I went about merchandising my belongings. I really tryed to display them so that it was very easy to pick out an outfit and accessory each time I went to get dressed. I had a small countertop installed and I had hooks installed above it all the way to the top of the ceiling. I have decorative objects displayed on the countertop and necklaces displayed all up and down the wall. I have a some beautiful framed watercolor artwwork from my favorite movie Grey Gardens and some vintage Chanel prints. My handbags are displayed on decorative drapery tie backs. So after working on this project for well over a year, to get it just so, my mom came to visit and she was surprised how different my closet looked. All she said to me was "It looks just like a little Boutique". Honestly I really don't know if she was saying that to be nice but I'll take it and every since the re-do I have a much easier time getting ready!!!! Oh and I really do love love my closet now...
Here are the shoe cubbies I have (mine are white)...I love the artwork and lattice here. The use of the cake plate to hold perfume is brilliant
!!!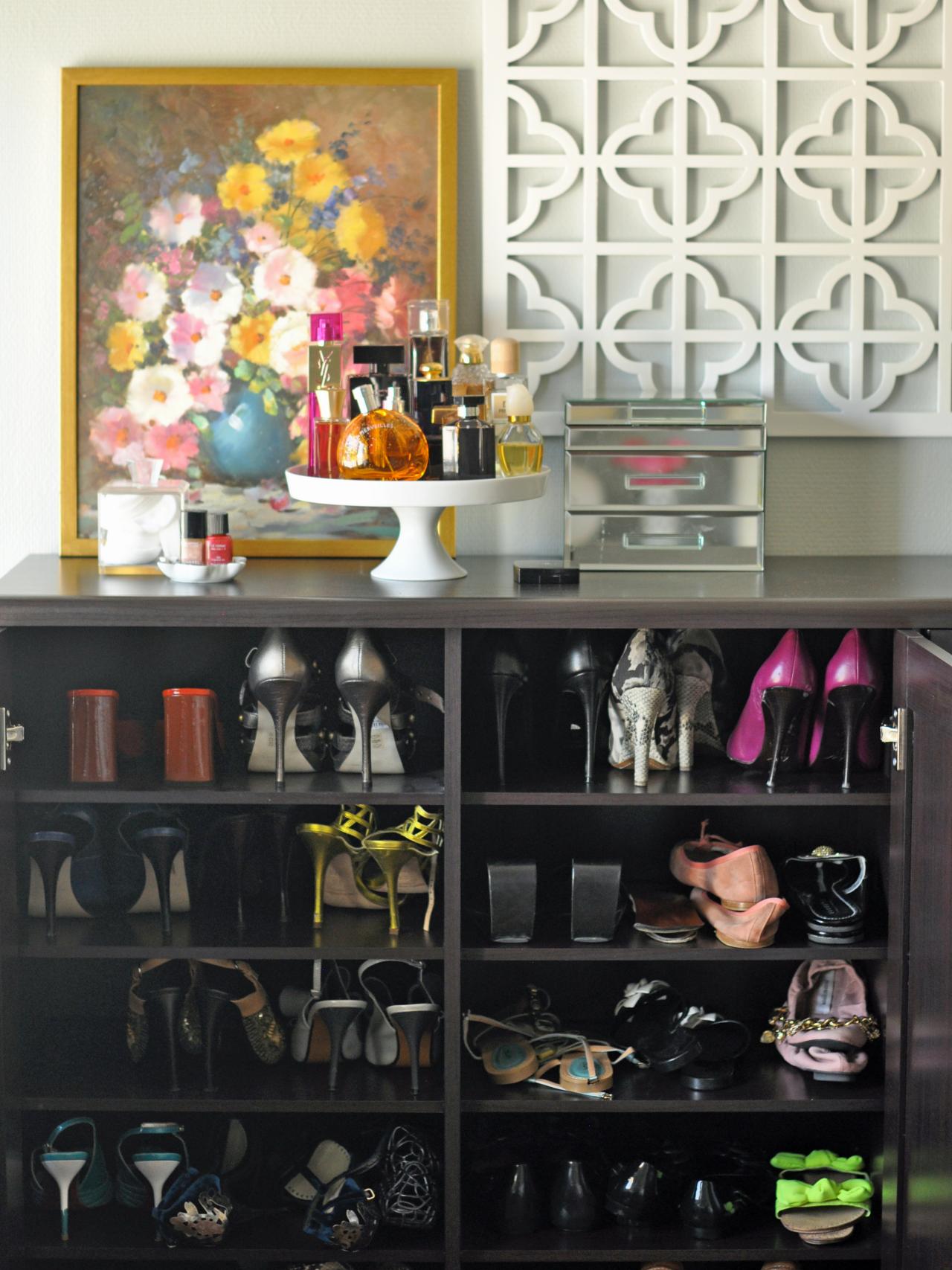 This is so gorgeous. The bubble light fixture is so pretty and I love how they painted the sides of the drawers hot pink!!!!!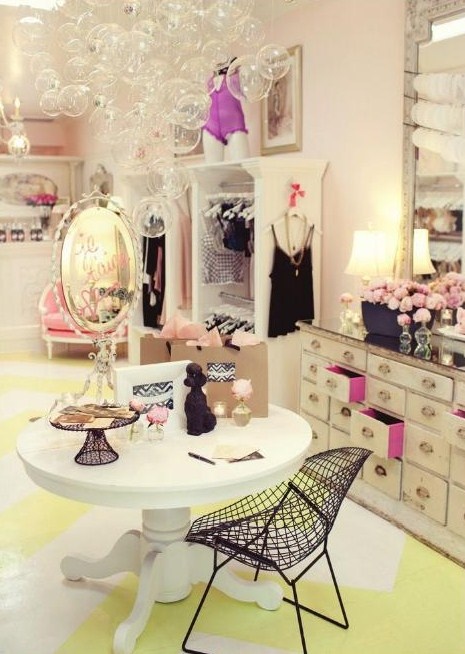 This is so chic. Love the rug and the suitcases for storage!!!
image instyle
Here is a perfect example of a well merchandised smaller closet.
Such a smart idea to use the designer shopping bags for storage. They look so chic as well.
Pink Peonies has my favorite closet. I love how she uses her bags and clothes to decorate the space.
I love the idea of books in the closet and I have been dying for that gold wing statue. Beyond perfect placement of her LV box and fancy shoes too!!!!