This is one of my favorite chicken recipes. It reminds me of that yummy artichoke dip but the chicken makes is even better. It is a total fav in our house. I hope you like it too!!!! Bon Appetit!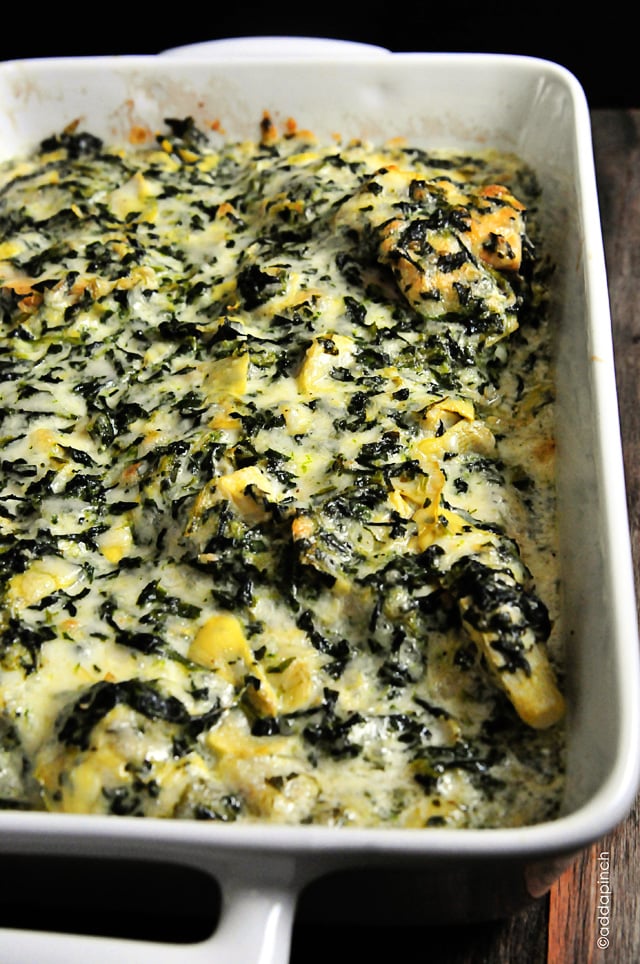 Ingredients
olive oil spray
8 chicken breasts
13.75 oz artichoke hearts packed in water, drained
10 oz frozen spinach, thawed and squeezed
2 shallots, chopped
1 clove garlic, minced
½ cup Greek yogurt
½ cup mayonnaise
½ cup Parmesan cheese
½ cup shredded mozzarella cheese
Preheat oven to 375º F. Spray baking dish with olive oil nonstick baking spray.
Place chicken into baking dish. Salt and pepper chicken and then bake 15 minutes.
Meanwhile, in a medium bowl, combine remaining ingredients and then pour on top of chicken. Bake 20-25 minutes.
Let stand about 5 minutes before serving.