Happy almost Superbowl...I have received a bunch of requests for something to bring to a Superbowl party. I found this recipe and thought it sounded soooo yummy. I really need to try it ASAP. However it looks so good it might be dangerous!!! Bon Appetit!!!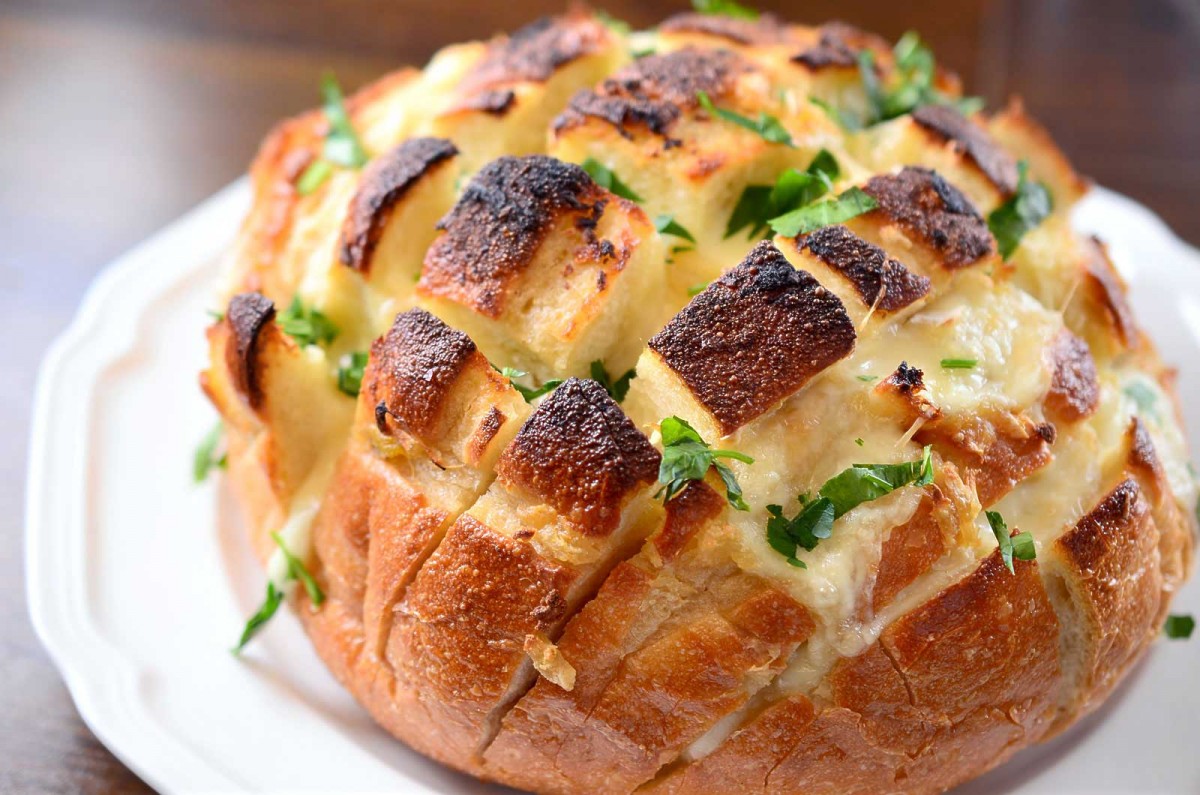 adapted from delish
1 large loaf of bread
1 stick butter, melted
6 cloves garlic, minced
2 tbsp. Freshly Chopped Parsley
kosher salt
Freshly ground black pepper
1 c. shredded mozzarella
1 c. shredded fontina
Preheat oven to 350 degrees F. Using a serrated knife, crosshatch bread, making slices every inch in both directions and making sure to not slice all the way through the bottom of the loaf.
In a small bowl, stir together melted butter, garlic, and parsley. Season with salt and pepper.
Brush bread with melted butter mixture, making sure to get inside crosshatches.
Stuff each crosshatch with mozzarella and fontina and wrap bread completely in foil.
Bake until cheese is melted and bread is warm and toasty, 20 minutes.
Let cool 5 minutes, then serve.