Today's Fashionable Friend Friday is artist Simone Kestelman.

Simone is an internationally acclaimed multi media artist focusing on ceramics, glass, and photography.
She has over 30 years experience in the art field and most recently moved her gallery from Brazil to right here in White Plains, NY. Simone has shown her work throughout out the world in such places as Greece, Brazil and the US. Her mantra is to step beyond traditional imagery and sculpture.
"I think art is the physical expression of our souls at a point in time. I put my feelings and aspirations into my art. Having a living art gallery enables me continuously record my inner state, while also having the freedom to reinvent myself. "-Simone Kestelman
There is going to be a fabulous opening cocktail party where Simone will be hosting a discussion and presenting her works on June 9th from 6-9. Please RSVP gruyich@hotmail.com. If you cannot make this amazing evening, there will be an open house on June 10th from 11-3pm. Please stop by!!! For more information on Simone or the gallery, click HERE.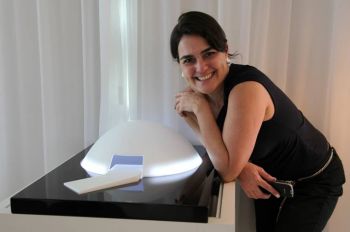 This is a sponsored post but as always, all options and thoughts expressed above are my own.