I recently found these bites at the Health Club that I belong to, CLAY. As I have mentioned before they have the most amazing juice bar with many incredible nutritious menu options. One of the staples are their protein bites, for after your workout. They are so good. I asked the chef, Sandra, who is soooooo talented by the way, for the recipe so I could share it with you. These are so easy, no bake and high in protein and a total energy boost. Yummmmm!!!!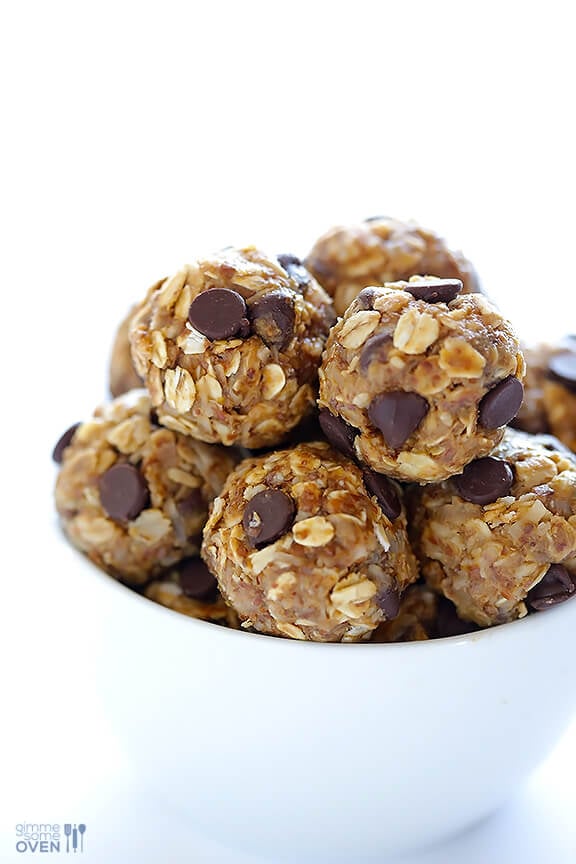 1 cup dry oatmeal
2/3 cup coconut flakes
1/2 peanut butter
1/4 cup flax seed
1/4 chia seed
1/2 cup semi sweet chocolate chips
1/3 cup honey or agave
1 tsp vanilla extract
Combine all ingredients in a mixing bowl. Form into balls, using your hands. Arrange on energy bites on a baking sheet, freeze until they set (about an hour).