Yesterday marked the beginning of the Awards Season in Hollywood, with the Golden Globes. All eyes and televisions worldwide will be fixed on all the awards shows, throughout the next few months, ending with the Creme De La Creme..the Academy Awards. Who can resist the glamour and excitement of the red carpet. I always wanted to attend or at least be a fly on the wall!! Now you can...I found this incredible book, The Big Show: High Time and Dirty Dealings, Backstage at the Academy Awards!!! Wow!!!!! I cannot wait for all the juicy secrets. Can YOU? To purchase this book, Click HERE.
An unprecedented look at the machinations behind everyone's favorite Hollywood circus and what it reveals about the business of moviemaking.
Oscar parties. Oscar pools. Oscar style. Oscar predictions. The Oscars breed their own peculiar mania and a billion people worldwide are alleged to watch the broadcast every year. While that figure may be the Academy's big white lie, the Oscars draw a viewership well into the hundreds of millions--a tremendous audience for what is essentially a television program. But this is no ordinary show. Love it or loathe it, the Oscars are an irresistible spectacle: a gloriously gaudy, glitzy, momentous, and foolish window into the unholy alliance of art and commerce that is the film industry. The Oscar statuette is a totem of such potency that millions are spent and careers laid on the line in the reckless pursuit of an eight-pound chunk of gold-plated britannium.
The Big Show is a chronicle of the past fifteen years of the Academy Awards, the most tumultuous decade in Oscar's seventy-six year history. Written by the only journalist ever given carte blanche access to the planning, production, and backstage intrigue of the Oscars, it offers an unguarded, behind-the-scenes glimpse of this singular event, along with remarkable insight into how the Oscars reflect the high-stakes politics of Hollywood, our obsession with celebrities (not to mention celebrities' obsession with themselves), and the cinematic state of the union. REVIEW AMAZON.COM
And here are my picks for the best dressed at the Golden Globes last night:
Viola Davis was perfection!!! I met her at the Red Rooster Harlem one night a few years ago and she was just as incredible in person as the characters she plays on the big screen.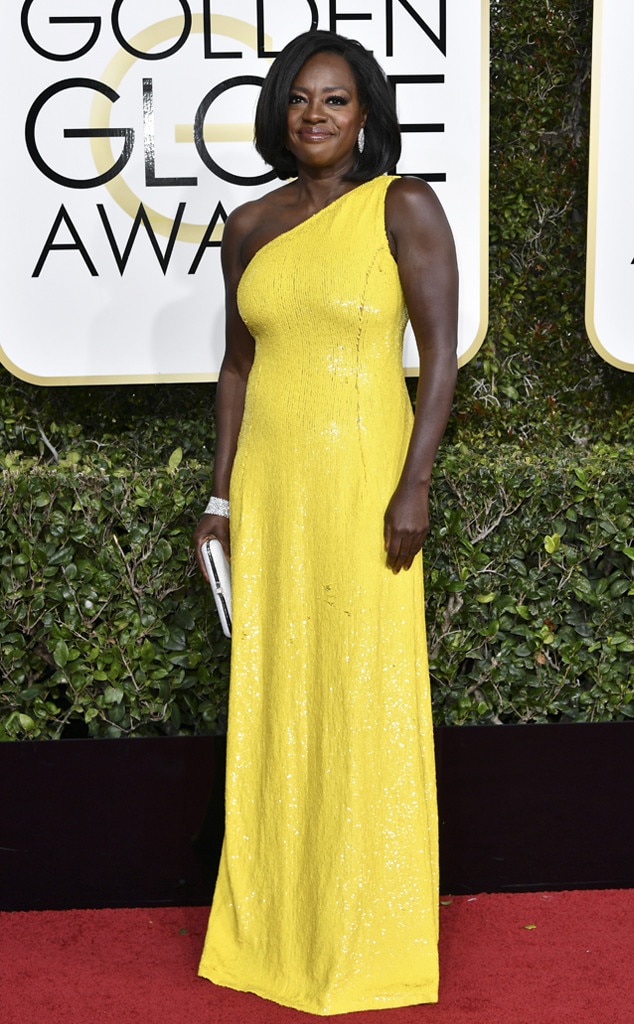 I just adore Emma Stone. I am so glad that she hit it out of the park with this incredible look. I am hoping all good things for her this year, especially a nomination for Best Actress for La La Land. My fingers and toes are crossed Emma!!!