This post is for my mom, who is waiting out Hurricane Matthew in South Florida all cozy in her home with her non impact windows!!!!!! Hopefully, this hurricane will be short and sweet and she will be out and about making cocktails and getting into the Halloween Spirit. For the rest of us, how can you resist these incredible drinks. I learned about a few new types of alcohol writing this post. It's hard to decide which to try, maybe then we should choose one of each!!!!!! Halloween Party Anyone???
Candy Corn Cocktail
Layer ¾ ounce grenadine, 1 ounce pineapple juice, 1½ ounces whipped cream vodka, and 2 ounces IZZE Sparkling Peach in a glass. Top with whipped cream and candy corn pieces.
Recipe from IZZE
Black Cauldron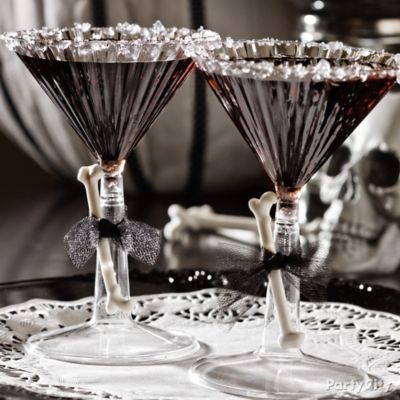 In a cocktail shaker filled with ice, combine 1
½ parts Hornitos Black Barrel Tequila, ¾ part fresh lemon juice, ¼ part agave syrup, ¼ part sage simple syrup, 2 dashes Angostura bitters, and 1 capsule activated charcoal, which adds a jet-black hue and a light smoky flavor to the cocktail. Shake vigorously. Strain into a martini glass. Garnish with a lemon slice.
recipe cosmopolitan.com
Smoked Pumpkin
In
cocktail
shaker filled with ice, add 1 ounce Ketel One Orange, ¼ ounce lime juice, 1 ounce Illegal Mezcal, 2 heaping bar spoons of pumpkin butter, and 2 dashes orange bitters. Shake and strain into a glass with cubes ice. Garnish with an orange twist and a sprinkle of flake smoked salt.
Courtesy of The Rickey at Dream Midtown.