Why not bring mom breakfast in bed this mother's day. I found the most wonderful recipe that I think will be right up her ally.....The Cobb Salad Frittata. Let's try it...Bon Appetit!!!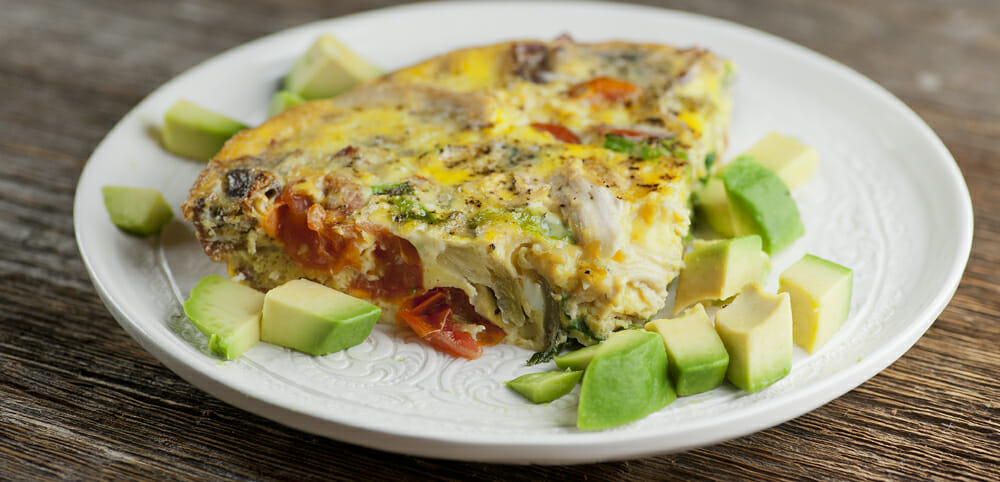 adapted from Framed Cooks:
Ingredients:
4 slices bacon chopped
1/2 small head romaine lettuce, torn into pieces
1 cup shredded cooked chicken
1/2 cup crumbled blue cheese
2 scallions chopped
1 cup halved cherry tomatoes
8 eggs beaten
1 avocado chopped and peeled
Preheat oven to 350 and spray a deep dish pie plate with cooking spray
Cook bacon in skillet, move to paper towels to cool, leave drippings in skillet
Add lettuce to skillet and saute until wilted
Put bacon and lettuce in pie plate, along with chicken, cheese, scallions and tomatoes. Pour beaten eggs over all
Bake for 30 minutes or until set. Cool slightly, cut into wedges and serve with chopped avocado.